Leopard Geckos can make amazing pets as they are docile, very easy to care for, & they do not get bigger. Geckos are also irresistibly cute and adorable while making a popular option for beginning pet parents. So, if you are planning to bring one at home then, please try to get the best bedding & substrate for leopard geckos.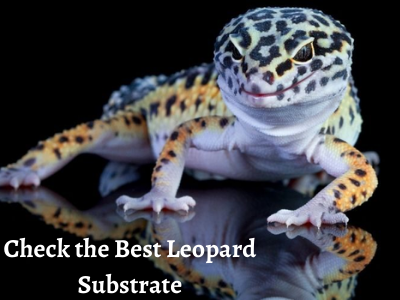 No doubt, a solid substrate is considered safe for geckos. Thus, something as budget-friendly as stone tiles or paper towels is a smart choice for the Leopard gecko's house. In this article, I am going to talk about the best substrates for Leopard Gecko currently available. Readers will see the 5 top-rated picks, so continue reading the article.
What Exactly a Substrate is?
Basically, this is a material that pet owners can place on the bottom of Gecko's terrarium. So, it can be used as flooring and bedding. In order to ensure that Leopard Gecko remain comfortable and safe, pet parents should select the best substrate. In other words, a substrate should be harmless if eaten mistakenly, should not cause harm when Leopard Gecko lies or walk across on it.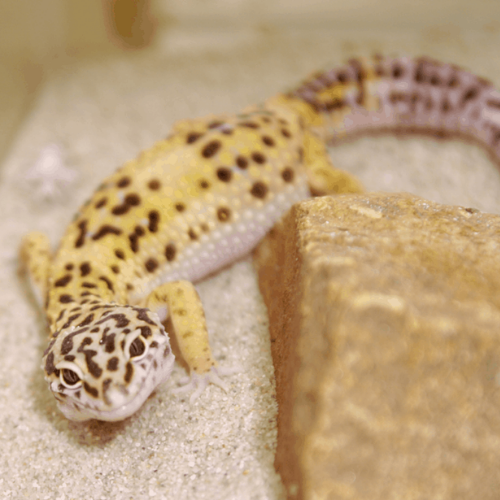 Most importantly, it has to be very easy to manage and clean. And finally, the price range matters a lot. The best substrate enables pet parents to select a solid matter which simply means that they can go longer among full changes.
What are the Different Kinds of Substrate?
Pet parents can consider buying the following kinds of substrate for Leopard Gecko depending on their preferences.
Paper Towels:
Well, paper towels do not look good. But they are pocket-friendly, easy to replace and can soak up liquids easily. Paper towels do a great job of absorbing liquid messes & may need frequent replacement. But if pet parents leave them in a terrarium for a long time, they can cause unpleasant odors.
Moss: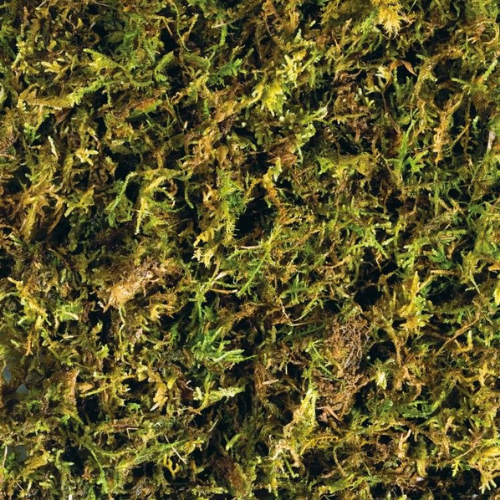 A cheap, antimicrobial option that can hold moisture perfectly. However, it has to be washed regularly with non-toxic soap & replaced after every 2 weeks.
Substrate Liner:
These are carpet rolls & can easily be combined with other types of substrates. However, they are normally used alone. It is worth mentioning that substrate liners do not look natural, & few liners can cause discomfort as they are irritable and scratchy.
This option is both a hit and miss. As per proponents, sand is relatively economical & readily available but according to opponents, sand can cause limb loss. Keeping this factor in mind, manufactures usually give ultra-fine sand. As you're using a substrate, don't forget to use the best heat lamp for leopard gecko.
Product Reviews:
Safety should be given due importance while selecting the best substrate for Leopard Gecko but pet owners will also need to consider ease of installation, budget, & how easy and comfortable the substrate is to change and clean. So, in order to help prospective buyers, select the right one, here are detailed-reviews of the top 5 products.
Galapagos Sphagnum Moss
I have looked around & tried numerous products but this is surely the best one because it has anti-bacterial and anti-fungal properties. So, whenever I leave it in my Leopard Gecko's terrarium, it will be safe & wont mold. The whole package was much bigger than expected. Truly loved the fact that moss can hold a lot of moisture while being reusable & easy to clean.
Besides its safety and decent quality, low price makes Galapagos one of the best Gecko substrates. However, it has a very bright green color therefore, it stains each & everything including the Leopard Gecko itself. So, this product would be perfect for smaller enclosures and tropical setups. Not really good for burrowing creatures including Pac man frogs but the quality of this moss is wonderful.
---
Zilla Reptile Liners
This liner is simply amazing and easy to clean. In fact, this is my 4th or 5th time purchasing these liners for my Leopard Gecko. I usually replace the liners with new ones after 4-5 months. I would like to mention that these Zilla liners work perfectly when it comes to covering the cage bottom. My precious Leopard Gecko loves the brown color as compared to traditional green.
The most noticeable feature is related to cleanup, the whole process is such a breeze. Liners can be gently scrubbed with the help of cleaning brush & hosed off. No doubt, this is a wonderful option for Leopard Geckos because there are no elements that could be eaten & look cool in the cage. The product is also super economical & way better than other substrates available in the market.
---
Exo Terra Substrate
This was one of the most budget-friendly products out there. Considering the fact, of how dark the substrate is, it is a wonderful value. 20 Ibs can easily give just move 1" of coverage in any 20gal aquarium. It is very common for the sand to be grimy however, this stuff surely needs a bit extra washing before it is ready for aquatic use.
Well, the color is good but this is not typical sand that is uniform and smooth in size. In fact, it is more like abrasive tiny rocks with little shards. Another concern is related to the packaging, undoubtedly, the sand is of good quality but the bag was ripped off as I opened the package. It made a lot of mess. The product is costly because it is very refined desert sand however, it is dusty & will cause dust clouds in the tank.
---
Natural Slate Stone
These are wonderful stones & indeed worth buying. The description clearly mentions the quantity and size of the stones, & 2 Ibs of the stones were very huge than I have expected. The best thing is that, there is a wide range of shapes and sizes to select from. So, the product gives a lot of versatility to aquarium décor.
Moreover, the stones were comparatively clean, even though they need to be washed but that I was expecting this. Truly liked what I got, would definitely recommend these to all those who are looking for a good quality substrate for leopard gecko. So, if you are planning to go with natural and cool underwater look with plants and wood/rocks then, grab this right now.
---
Final Words:
It doesn't have to be tough to get the best leopard gecko substrate. There are plenty of excellent choices on the market. It's also crucial to realize that your leopard gecko can be harmful to a variety of other substrates. So, we sincerely hope that this advice assists you in locating the ideal medium for your pet!