Hay is an important component of the Guinea pig's diet; water & hay are the 2 crucial elements to help maintain the Guinea pig's overall health & well-being. It is required for healthy digestion & to maintain good dental health. Guinea pigs are herbivores therefore, they need an unlimited supply of hay & water in order to remain happy and healthy.
No doubt, fresh vegetables & premium quality commercial foods especially formulated for Guinea pigs are always there, but one cannot ignore the importance of hay. However, pet parents should know that every hay is different, each type of hay contains different amounts of key nutrients and fiber. Due to this reason, selecting the best hay for Guinea pigs can be a real challenge.
To most pet parents, a full package of the hay of any type is simply that however, there can be a lot of difference within brands as well. Do not worry, because in this article I have selected the top-selling hays for Guinea pigs. I am going to review all of them in detail, so continue reading the article.
What Kinds of Hay Considered Healthy for Guinea Pigs?
It is vital to mention that there are many different kinds of hay but not all are created equally or considered good for your Guinea pigs. A few common types are as follows:
Timothy Hay: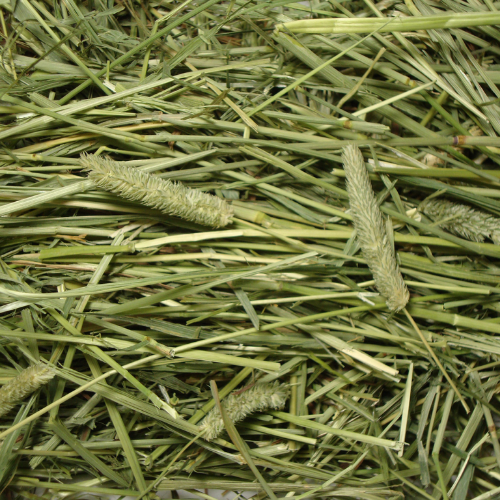 Majority of the pet owners prefer to buy timothy hay for their Guinea pigs. Because it offers the required nutrition for Guinea pigs without any kind of negative health problems linked with it. Pet parents can easily get various types of timothy hay including, 1st, 2nd or even 3rd cut. However, there are a lot of nutritional differences among these cuts.
Orchard Grass: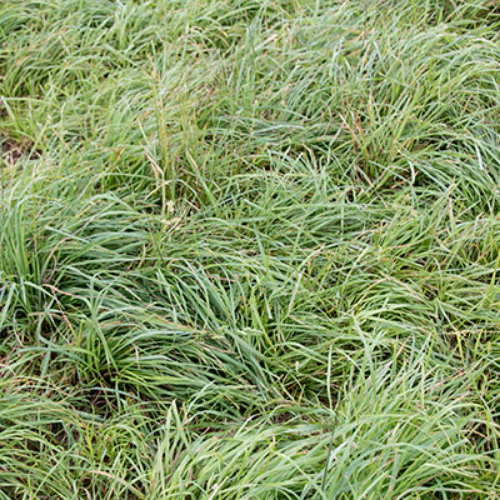 This type of hay is quite similar to the 2nd cut timothy hay, apart from the fact that Orchard grass is a little leafier. Overall, it is a highly recommended and healthiest alternative to the timothy hay for Guinea pigs who are allergic to timothy hay.
Alfalfa Hay:
This hay is only good for baby guinea pigs who are less than six months old. The calcium content is quite high in Alfalfa hay as compared to timothy hay; therefore, it can cause bladder stone problems if given to older Guinea pigs.
BlueGrass Hay:
Basically, orchard grass hay and bluegrass hay both are the same, when it comes to fiber and nutrition. Bluegrass hay has a wonderful fresh smell.
It can serve the best purpose as a supplement for Guinea pigs who need a high fiber diet.
What are the Advantages of Hay for Guinea Pigs?
Guinea pigs should be given unlimited access to premium-quality & fresh hay daily because it is highly important for their good health & well-being. Whereas, free-ranging & wild Guinea pigs have complete access to the wide variety of plant types including wild fruits & twigs which not only give them a with healthy, nutritionally balanced, & tasty diet but also support a healthy digestive system.
Fiber & why it is Extremely Important for Guinea Pigs?
Just like any other pet, Guinea Pigs also need a fibrous diet because roughage is vital for keeping the digestive health on the right track. The ultimate goal is to prevent digestion issues. And the best way of providing this roughage is to give Guinea pigs complete & unlimited access to hay. With the hay, also use water bottles for guinea pigs.
Timothy hay is rich in fiber but low in protein, & calcium & contains few calories as compared to other hays. But overall, it has all the important & beneficial nutrients along with the essential fiber. The best hay for Guinea pigs is surely hay that is very rich in fiber but low in calories.
Product Reviews: Best Hay for Guinea Pigs
As mentioned earlier, there are different kinds of hays & brands out there therefore, selecting the right one can be an overwhelming experience, especially for newbies. But luckily, you have landed at the right place. The below-reviewed products will surely help Guinea pig owners to make an informed decision when it comes to picking out the best hay.
Kaytee Timothy Hay
This is my Guinea pig's most favorite hay due to being fresh and tasty. I ordered this timothy hay a few months ago. But now I have to order it every week as my Guinea pig loves it. Whenever I order this product, I always receive it on time & with wonderful packaging. These tiny bales of hay always delivered fresh, tightly packed, full of tasty items my piggie loves.
Well, I have tried different brands of timothy hay also in the past but up until now, Kaytee timothy hay won the race. The bag gives the best value for money because it is more economical than purchasing small bags after 2 or 3 days. My only concern is related to my recent purchase, the previous bags were superb but the recent one was very dusty with tiny pieces of hay.
---
Oxbow Timothy Hay
As per personal experience, the majority of the pet parents do not even realize the major differences in the Guinea pig's health when it comes to hay choices. And, undoubtedly, one of the healthiest options is timothy. Because it is very well tolerated for Guinea pigs with very sensitive digestive systems. It always delivered fresh & my little piggie devoured it. I would like to share that the oxbow brand has a wide range of hay & grasses options available both online & at pet stores.
I have tried them all & so far; I am happy with the quality. I will continue ordering this hay as long as the texture & quality remain consistent. Apart from trying this, I have bought timothy hay from other brands as well but unfortunately most of the products contained a huge quantity of tiny hay pieces & dust. But with Oxbow timothy hay, this issue has been resolved.
---
Standlee Hay
I was unaware of the fact what good & fresh hay is until I purchased the standlee hay. This hay is soft, green, smells fresh, & has with long strands. And, most importantly, my picky Guinea pig loves eating it all the time. This 25lb box is huger than expected but when it comes to budget, this box offers the best value for money.
The timothy hay also remains fresh in the enclosed box & my piggie prefers playing in the box when it is empty. But I truly wish that the brand should improve the packaging as well. The box in which the Hay was delivered has multiple holes in it, even though the hay was packed in another plastic bag for added safety yet there are a few holes in that plastic bag. Overall, this is a great quality timothy hay.
---
Viking Farmer
I have tried different brands of Alfalfa hay & been highly disappointed again & again. So, I heard about Viking Farmer Alfalfa hay from one of my close friends. I ordered the hay instantly from Guinea pigs. Delivery was pretty fast & I got the hay in 3 days. When I 1st opened the box, the divine smell of the hay took me back to the haying season. I am allergic to other types of hay so; this alfalfa hay was surely a breath of fresh air for me.
My Guinea pigs love this hay due to the amazing texture and wonderful smell. Here, I would like to share that one of my Guinea pigs has been extremely underweight & also a picky eater. And, this alfalfa hay was truly what he needed to establish healthy eating habits. My downside is related to the box that is not reclosable as shown in the pictures.
---
Grandpa's Orchard Grass
I was a bit confused about ordering this orchard grass hay due to mixed reviews, but I decided to take a risk & I am happy with what I received. The 1st impression of this hay was extremely good and the hay smelled wonderful. The sweet freshness of the hay is exactly what my Guinea pigs craved for.
Well, it was not as green as advertised, a bit darker but honestly speaking, I am not an orchard grass professional so, my opinion might not matter. Because Guinea pigs are very happy with this product. The best thing is that the plastic bag in which the hay delivered was thick and durable enough to keep the hay safe until it was finished. So, there is no need to purchase a storage container separately.
---
Last Words
Hay is an important part of the guinea pig's diet, as you've seen. However, don't be daunted by the abundance of choices. Instead, have a look at the Best Hay for Guinea Pigs mentioned above it and check out something that you believe will work best for your pet.