Water is an essential part of healthy life, species don't matter. Whether it's a dog, cat or pig, fresh water is mandatory. There are several difficulties for new guinea pig owners to overcome, and a few care difficulties can even cause problems for experienced caretakers! Water bottles are one of the most usual (and stressful) issues that guinea pig parents face. They sometimes leak, which can result in several issues.
To overcome this issue, I have selected some best water bottles for guinea pigs based on a few factors such as their size, durability, material used, ease of use, and customer response over these bottles. Although guinea pigs do not drink much water like other breeds but they need fresh water for their good health. We suggest you check the complete article for complete reviews of these all products.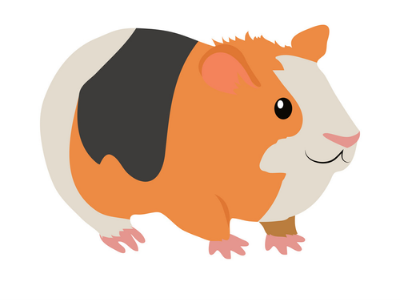 Which is the perfect material: glass or plastic?
Nowadays, mostly water bottles are made from plastic while some are made up of glass. Both materials have their benefits and drawbacks, so try to choose the bottle which is more near to your requirements.
Glass
When compared to plastic, glass is more durable and easy to clean. The upside is that it will not keep the smell. However, glass is much heavier and easy to break as compared to plastic. The main drawback is its price which is higher than the plastic.
Plastic
Plastic's key benefits are its lightweight, safety, and affordability. Plastic water bottles, on the other hand, can be hard to clean. On the other hand, it's impossible to break the plastic bottles, so you don't have to care about it every time. 
How to clean the water bottle of guinea pigs?
Depending on the type of bottle, each has a particular cleaning process. Manufacturer's instructions are given in the product manual. You can clean a glass bottle in the dishwasher. If you use a plastic bottle, you can wash it with soap and warm water. A bottle brush will make the cleaning much easier (especially for water bottles with tight mouths), although in some circumstances a hand sponge may work.
What to look for while buying best water bottles for guinea pigs?
A guinea pig, like every animal, requires constant access to fresh water. Some issues with water bowls, most guinea pig owners prefer to give fresh water from a water bottle.
A guinea pig requires approximately 100ml of fresh water every day, however the quantity used by your guinea pig may fluctuate. The finest thing you can provide is easy access to fresh water for the guinea pig.
Below are the some important points for purchasing water bottles:
Tight Cap
The spot where the cap screws on and the end of the nozzle are two points where a water bottle can spill. Assure the bottle you purchase has a tight seal – a good seal increases pressure inside the container, which helps avoid drops.
Perfect Size
Guinea pigs require 100ml of water per day, so make sure that the water bottle you have chosen can fulfil their water requirement. If you have more than one pig, increase the number of bottles according to their water consumption.
Material
Mostly two types of materials are used: plastic and glass. I have explained the benefits and cons of both materials in the above section. It's not an issue which material you choose but make sure that it should be non-toxic.
Now it's time to start shopping and check some of the top items below. 
Buyers Feedback
Must check the remarks of customers on that product before purchasing the water bottle. It'll help you to take the final decision about it. Moreover, these comments assist new buyers about products performance out of the box.
5 Best Water Bottles for Guinea Pigs
Choco Nose Small Animal Water Bottle
After going through a lot of "leak-free" bottles, I was tired of finding new bottles for my pigs every day. My friend, Clarke, recommended this bottle. I decided to give it a try and purchased it from Amazon, and I have been only using it for the last few weeks, but I will recommend this bottle to every guinea pig owner. Its nozzle is completely leak-free and safe.
Read More: Best Ferrets Bedding
It provides easy access to water without any issue, so there is no chance of a wet cage, and you can save water. The interesting point I observed is that you can use any regular bottle with this nozzle. You can fit this bottle on the walls. The bottle is made of BPA-free plastic, which is a good approach. Furthermore, it's easy to use and install.
---
No Drip Small Animal Water Bottle
If you own more small animals rather than guinea pigs, then this water bottle is for you. Many users complain that their water bottle leaks due to loose cap screws, so manufacturers have designed this bottle in a unique design that has eliminated the chance of leakage.
It's more chew resistant than the above-explained bottle. It has some fantastic features, like its springs allows you to attach a bottle in vertical or horizontal cage wire, and you can easily refill the bottle from outside of the cage. Remember, it's a bit tough to attach with an enclosure; keep this point in mind. Its large size permits you to use it for more guinea pigs at one time without any problem. I ordered this bottle back in 2019, and delivery was on time without damage. It's suggested for small animals.
---
12 Ounce Living World Water Bottle
If you're tired of trying different bottles, this is the one to try. As the name implies, it's only for one guinea pig due to its low water capacity. Water bottle owners constantly complain about water leaks, but this one guarantees a leakage-free warranty. The point that would be interesting to our readers is that it's made up of recycled glass rather than pure glass or plastic. Due to recycled glass, it's one durable and long-lasting glass bottle. With all these features, you'll be surprised to know that it's affordable for everyone because its price is less than ten bucks.
---
Ferplast Small Animal Water Bottle
Due to its features, I have added it to the list of best water bottles for guinea pigs. The plastic bottle is relatively easy to refill and hang with the cage. Instead of other brands, the company has used a stainless steel nozzle that acts as a perfect watertight seal and prevents the water from dripping. You can push it out of the fixture or cage for easy cleaning and quick filling. Furthermore, it's available in different sizes with different capacities.
---
Lixit Wide Mouth BPA Free Cage Water Bottles
This is the final product, however, there are a couple of reasons why I chose it for evaluation. It's the best and number one seller on Amazon, it's built with premium quality stainless steel, USA made, and it has the lowest price in the market. It's specially designed for small animals, and the bottle can be used in outdoor conditions due to its weather-resistant features. Its nozzle is made of metal, so there's no chance of chewing. You can attach it to your cage with its metal wire clips. Don't worry about leaking, and it won't disappoint you. I have been using it for a long time and will recommend it to small animals parents, especially newbies.
---
Frequently Asked Questions
Q1. What's the recommended bottle size for adult guinea pigs? 
16 or 32 water bottle sizes are recommended for adults and young guinea pigs. As they age, bottle sizes vary according to their needs.
Q2. Can Guinea pigs survive without water? 
A healthy and fit guinea pig can live more than 24 hours without water but you can not ignore the dehydration factor.
Q3. Are glass bottles good for guinea pigs? 
Glass or plastic bottles have their own upsides and downsides. Glass bottles can not retain odors and they are easy to clean but they are a little bit expensive. You can use them for your pigs.
Q4. Can Guinea pigs drink water from bowls?
Yes, they can drink from water bowls. Water dishes are also a decent choice for sick or weak pigs who may struggle to move their head high enough to access the tip of a water bottle.
Conclusion
Take care of the diet of the guinea pig and provide him fresh vegetables and fresh food along with fresh and clean water. Give them constant access to fresh water all day and fill the bottle after six to eight hours. Above reviewed bottles are considered the best water bottles for guinea pigs. If you still have any confusion, let us know in the comments, our team will try to solve your query.