Flea, tick & mosquito bites are extremely painful and annoying for dogs and cats. Every year, the dog becomes vulnerable to flea ticks & mosquitoes which can grow easily & multiply instantly if left untreated. It is vital to mention that during tick and flea season, the dog's life can depend on people when it comes to keeping them safe & protected. Moreover, flea bites are surely itchy (try anti itch shampoo) & if they get out of hand they could lead to severe hair loss. Likewise, ticks carry several diseases such as Lyme disease with bothersome symptoms including pain, loss of appetite, fever & even kidney failure plus a very common "scooting" See how to prevent scooting.
As mentioned earlier, it is quite common for dogs & cats to get fleas & some of them get multiplied into a life-threatening infestation. If dog owners see even only 1 flea on the dog, then they should remember that there are possibly hundreds or thousands more just living on the dog & in the home & backyard. However, dog lovers can completely control the potential risk with the help of sensible measures i.e. using the best flea tick & mosquito prevention for dogs.
For the most useful product, do check the ingredients that can kill & repel mosquitoes, ticks, and fleas but are not dangerous for dogs. To make the whole process easy, this article is going to share detailed reviews of the top-selling products for flea tick & mosquito prevention.
How Can Dog Owners tell if the Dogs have Fleas, Ticks or Mosquito Bite?
Symptoms of mosquito bites or fleas include inflamed or red skin, excessive scratching, & extreme hair loss. Dog owners might also notice adult fleas, black or dark red specks on the dog's skin, furniture, bedding, and fur. It is vital to mention that the specks are also known as flea dirt. If dog owners cannot differentiate between flea dirt and regular dirt then try this easy test:
Firstly, wipe out a few specks onto the wet paper towel, if it turns red then the specks come under the category of flea dirt & this simply indicates that the dog has flea ticks.
What are the Various Kinds of Flea Tick & Mosquito Bite Treatment & Prevention Products?
While buying the products for flea tick & mosquito treatment & prevention, do consider the following types:
Chemical Collars
Shampoo
Topical medications
Sprays
Oral flea tick control products
Luckily, dog owners can find a wide range of products to handle these issues successfully.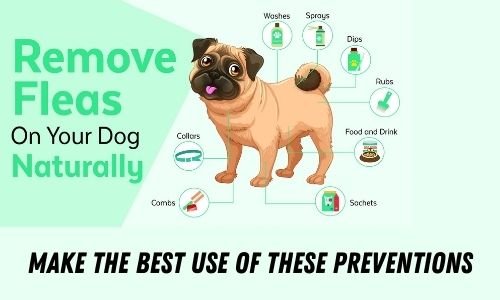 How to Understand the Behavior of Flea & Tick?
It is vital to mention does the dog need quick treatment for ticks & fleas? This might be a simple answer if dog owners see clear symptoms of flea & tick infestation on the dogs. Nevertheless, it can become a quite tricky question to handle if the dog seems healthy. In short, it is advised to understand the behavior & nature of fleas & ticks.
Ticks
Firstly, there is a visible difference between ticks & fleas including the size. Ticks are usually large as compared to fleas. Additionally, they look like a teardrop & are darker in color. When a dog spends a lot of time outdoors, ticks can attack the dog easily. Therefore, it is necessary to check the dog regularly because ticks can remain on the body for some time.
Fleas
While, fleas are tougher, smaller, & very resilient parasites. Usually, dogs pick fleas from outdoor settings however, the fleas become a leading indoor infestation issue quickly. When a flea bites, it can introduce various diseases as well into the dog's bloodstream.
Some common diseases that can easily be transmitted to dogs through ticks and fleas are as follows:
Plague
Flea & tick bite dermatitis
Hemobartonellosis
Reviewed: The Best Flea Tick & Mosquito Prevention for Dogs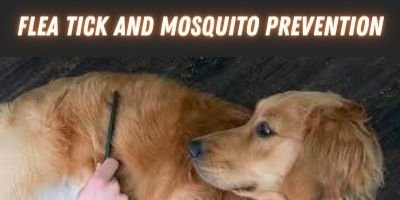 During summers, it becomes extremely important to think about various precautionary measures against fleas, ticks, & mosquito bites. So, if dog owners are looking for the best flea, tick, & mosquito prevention products then, they have selected the right place. The purpose is to shed some light on this subject matter that is significant while caring for the dog's health.
1. K9 Advantix II Flea, Tick, & Mosquito Prevention for Large Dogs
The first and most useful product on this list is, K9 Advantix II. It is considered perfect when it comes to killing & repelling mosquitoes, ticks, and fleas. No doubt, this monthly amazing topical medication protects against harmful parasites. It is specially formulated to attack & kill them at different stages of their life cycles & does not need any biting in order to work expectedly.
Moreover, it works fast like within 12-13 hours of application. It is worth noticing that K9 Advantix II is a highly recommended product by vets due to being an effective and safest way of keeping the dogs away from acquiring fatal diseases. This preventative is extremely easy to use.
Pros:
Works perfectly through contact
Kills mosquitoes as well
Kills parasites within 12 hours
Odorless
Available in packages of 4-6 treatments
Cons:
Dog owners have to make it sure that the dog does not ingest it
User Experience:
The majority of users have recommended the product because they believe that this is the most economical working product. Few users have mentioned that they will continue to keep buying this particular product because it works as advertised. Simple & clear. In short, the product is formulated to kill harmful fleas, ticks, and mosquitos thus, offering workable treatment.
2. Adams plus Flea & Tick Spray for Cats and Dogs
Another highly effective and worth buying insecticide killing ticks, larvae, flea eggs, fleas, & more quickly. This product is quite different from other available sprays because it is made from chemical ingredients in spite of the natural oils as active ingredients to improve performance. This spray gives instant relief from biting fleas.
The formula is non-staining thus, can be used around the house easily including floors, beds, and furniture. Just like shampoos, this incredible spray is surely a perfect 1st step when it comes to removing annoying fleas and ticks from the dog's coat. Once the initial infestation has been completed, pet owners can start work to treat their homes and backyards.
Pros:
Good at killing fleas and ticks at all stages
Spray has soothing ingredients
Works effectively for 1-2 months
Can be used on pets & upholstery
Gives swift results
Cons:
Not 100% natural
Oily texture with strong smell
Not recommended for dogs under 8 weeks
User Experience:
The customers have commented that this spray does stop ticks and fleas completely & in the fastest way. Some others have mentioned that the Adams Plus spray reliably kills ticks and fleas & can be used before allowing the dogs to go outside for playing during pests peak season. The active ingredients of the spray worked together for keeping the dogs completely protected against fleas, ticks, and mosquito bites.
3. Bayer Animal Health Seresto Flea & Tick Collar for Dogs
No doubt topical tick and flea medications always work for the majority of dogs however, they might not be good for every dog. Especially the dogs who have faced different issues after using the topical medications or the vets have warned against them. In this scenario, the Seresto collar will surely be an amazing alternative.
Moreover, there are 2 strengths, 1 is for puppies under 18 pounds & 1 is for dogs over eighteen pounds. Flea and tick collars are considered much better & offer virtually an equal level of safety as other high grade treatments. The best ingredient is flumethrin to make this collar a chemical insecticide. The product also gives an 8 months of constant flea & tick prevention.
Pros:
Last much longer
Water resistant
Not messy as other topical treatments are
Vet recommended
Help treat & control sarcoptic mange & kills lice as well
Odorless, convenient & non-greasy
Cons:
It might get pulled off
The performance can be enhanced if used in conjunction with other preventions/ treatments.
User Experience:
The majority of dog lovers are happy and satisfied after buying this collar as it gives desired protection over their dog's skin & coat for up to 8 months. The users have recommended this Seresto collar to other prospective buyers as well when it comes to protecting the dogs from ticks and fleas, no biting is required.
4. Flea Away All Natural Flea, Tick, & Mosquito Repellent for Dogs & Cats
The workable tick and flea medicine for puppies often contain chemicals but some dog owners prefer a natural approach in order to avoid unforeseen harm. While looking for the natural tick and flea repellent, the chewable tablets offered by Flea away are a highly recommended option. The product consists of a Vitamin complex for promoting the dog's ability to fight with mosquitos, ticks, and fleas.
Apart from this, the tablets also promote shiny, and healthy coats while reducing shedding. The medicine should be used on a daily basis to build up the required level in order to fight off nuisances. Flavored with actual liver, the dogs will surely love the taste of these tablets to get off fleas, ticks, and mosquitos.
Pros:
Easy to use
No harsh chemicals
Very effective
Support healthy joints
Help with different seasonal allergies
Cons:
To ensure desired effectiveness, the product should be used in combination with other methods of preventions
User Experience:
Many dog owners are loving this all-natural way of creating a safe & natural barrier from mosquitos, ticks, and fleas. Moreover, few users have commented that this wonderful product repels mosquitoes, ticks, and fleas naturally with any toxic chemicals & residue. The best thing is that the product is extremely safe for nursing mothers & her litter. 
5. Wondercide Natural Products Flea, Tick, & Mosquito Control Spray
A great option for those dog owners who are looking for a workable alternative to flea & tick medications, collars, etc. This spray is best for bug protection. It has a cool smell that will keep the fleas, ticks, and mosquitoes away from your beloved dogs. Using all-natural & essential oils, the Wondercide natural spray for fleas, ticks, and mosquitoes is known to kill by contact while preventing 98-100% of pesticides. 
Moreover, it is capable of eliminating the entire life cycle of pests including adults, larvae, and eggs. It is worth mentioning that this spray lets dog owners have some peace of mind by knowing that their precious pets & home are safe.
Pros:
Kills and repels
Recommended for cats and dogs of all ages
No harmful chemicals
Kid safe
Powerfully effective
Cruelty free & biodegradable
Cons:
Some dogs might not like the smell the lemongrass
User Experience:
According to the users, this powerful flea, tick, and mosquitos spray prevent & treats pests externally. People can use the spray hassle-freely on both cats and dogs because it has no harsh chemicals & works perfectly indoors on upholstery, carpets, dog toys, & pet bedding. No doubt, it is a great alternative to medications and collars.
6. Vet's Best Flea and Tick Home Spray
This spray is considered a universal remedy against ticks, fleas, and misquotes. In spite of chemical insecticides, this spray contains all-natural and major ingredients such as clove extract and peppermint oil. It is a well-known fact that these essential oils are highly safe despite their powerful insecticidal properties.
The product can easily be sprayed onto the dog directly along with the surrounding surfaces of the house such as furniture, beddings, and carpets. This spray has received good remarks when it comes to pet & child safety. Moreover, the spray has been scientifically proven to be extremely effective against different pests, however, gentle enough to be used around the entire family.
Pros:
Organic & environmentally friendly
kills ticks, fleas, and mosquitoes
Never stain clothes or furniture
Effective
Give the best value for money
Cons:
Needs several applications to prevent ticks and fleas
Should be used with other treatment for better outcomes
User Experience:
According to the dog lovers, it is the vet's recommended spray to kill flea, mosquitos, and tick by contact without any harsh chemicals. But, few dog owners have recommended combining the spray with other available options in order to ensure dual-action safety and protection for your beloved pets. Overall, the product is good due to its all-natural ingredients.
Buying Guide: The Best Flea, Tick, and Mosquito Prevention for Dogs
All the above-reviewed products are worth buying and recommended to protect dogs from potential harm. However, it is equally important to consult the vet before selecting any preventive treatment. Apart from knowing the products, it is advised to consider the following information as well.
How to Select the Best Flea, Tick, and Mosquito Prevention for Dogs?
There are several things that prospective buyers have to be considered before picking and purchasing a tick, flea, and mosquito treatment for dog's including the following:
Effectiveness
No doubt, the more effective the treatment is at doing & completing its job successfully, the better. Therefore, select a flea, tick, & mosquito prevention that will be capable of stopping these pesticides from harming the dogs.
Safety
Try to think more about the safety of dogs because safety comes first. Moreover, safety factors will help dog owners decide if they will use the selected product on the dog or not.
Type
Tick, flea, and mosquito treatment usually come in a wide range of types thus, do a lot of research and select wisely.
How Often Should Dog Owners Use the Tick, Flea, and Mosquito Prevention Methods?
It is worth mentioning that bites from mosquitoes, fleas, and ticks can be truly annoying and distressing for dogs however, how frequently dog owners should use any treatment will largely depend upon the selected product. Here is a useful guide dog owners should give a read:
Any type of oral pill will surely give an instant relief but might not stop a reinfestation
A shampoo can easily kill existing ticks, fleas, and mosquitoes to prevent infestation for around two weeks
A good quality spray is a useful and effective solution to kill & repel pesticides for around 7 days.
Lastly, a collar can easily last up to 7 months
How do I get rid of fleas and ticks on my dogs?
Dogs and cats are often caught under the hands of Fleas, ticks. Shampoo them, condition them and spray them often so that they stay safe from fleas and ticks.
Will giving a dog a bath get rid of ticks?
We often take our dogs to walk with us in the park. Even after making the dog's bath after a walk will not remove the ticks. A hot water bath will also not solve our problem. A bath with tick prevention shampoo can provide a solution.
Some Useful Prevention & Pet Safety and Care Tips
The below-given flea, tick, and mosquito prevention methods are easy and practical steps dog lovers can take for minimizing the possibility of having dogs catch ticks, fleas, or even mosquito bites. 
Maintain good & vet recommended sanitation in the yard
Fencing all around the property is perfect
Try to avoid repeated exposure to the natural fleas, mosquitoes and ticks habitats
Check the dog for fleas, ticks regularly
Practice general cleanup
Wash the dog's items regularly
Finally, if nothing works visit an expert vet
Conclusion:
In the end, I would like to say if dog owners are conscious of the dog's health then, it is better to take some precautionary measures beforehand for keeping harmful pesticides away from them. The top-selling treatments that have been discussed in this article can kill mosquitoes, ticks, and fleas on contact & contain ingredients to repel them.  As compared to other regular treatments or preventions, the above products can easily be used on both dogs & on the different surfaces of the home. An important thing is to have good control directly over the surroundings or environment the puppies hang out in to manage ticks, mosquitoes, and fleas in a better way.