For a variety of reasons, border collies are many people's first pick. Known for their intelligence, energetic physique, and being considered as good watchdogs. These dogs compete in a variety of sports and activities, including tracking, flyball, flying disc, and obedience events. Like many dog breeds, Collies require a balanced diet and nutrition since they require a lot of exercise, whether mental or physical.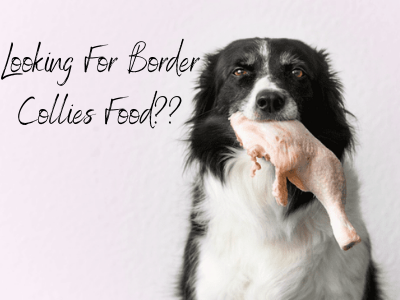 I have four border collies at home. Because of my extensive experience with them, many of my colleagues, relatives, and readers ask me about the best dog food for border collies. So, I have enlisted the five canine foods that are protein enriched and trusted by thousands of users worldwide. These products contain high-quality protein, healthy fats, and carbohydrates to maintain their energy and stamina. 
Caloric Requirements of Border Collies
Every dog enjoys eating anything they want, but it is the owner's responsibility to provide them with a balanced caloric diet for their good health. We can't exactly guess its daily caloric requirements; it depends on its size, energy level, activities, age, and height.
Young collies require roughly 1300-1500 calories per day because they are more active at this age. 900-1100 calories are enough for an adult collie to stabilize its energy level. For a senior or old age collie, 600-700 calories are suggested.
What ingredients should be avoided?
Collies love to eat anything, but some foods might make them uncomfortable. I have observed that a few ingredients are not suitable for them and those are mentioned below.
Cheap Protein
We all know that chicken is the cheapest and most common protein source, but you shouldn't rely on it only because it doesn't always meet the demands of dogs. Lamb, beef, and fish are better sources of protein than chicken.
Artificial Flavors
Keep in mind that high-quality organic food always contains natural and fresh ingredients. I will recommend that you don't add artificial flavors and taste into dog food because not every dog's body is the same, and sensitive canines may face severe health problems and a weak immune system.
Carbohydrates
Don't use much carbohydrates in dog food because using more carbohydrates than the dog needs may result in a fatty dog, as you can see in the image. Experts say simple carbs like potatoes and refined grains are good if the dog has a digestion problem. 
Food that causes Allergy
Must discuss it with the doctor if you feel the dog shows allergy symptoms after food. Some dogs are sensitive to corn and wheat, while others may be sensitive to chicken and fish, so it's better to discuss it with the vet and he will suggest you best alternate according to allergy symptoms. If your canine is getting weak, use the specific food for weight gain.
Some Common Health Problems
Border collies live around 10-14 years, and like every breed, they also face some minute health issues that are named below:
Hypothyroidism
Retinal Atrophy
Hip Dysplasia
Joint Issues
Food Allergy
Weight Issues
Buying Guide for Best Dog Food for Border Collie
As a pet parent, you have to facilitate them with a good diet that contains all necessary ingredients and take care of it and use the special shampoos and perfumes for it. Many brands are introduced in the market and it's tough to find quality food, so here are a few things that will help you select any food. 
Fats
Not all fats are bad. The correct kind of fats provide energy to the body and make the fur healthy and clean. According to the nutritional data label, most dog food packages contain some form of fat. It may make the food more attractive to dogs, but fat should come from the protein source. It will assure that it is organic and unprocessed.
Calories
Calorie intake is important for energetic canines, as they need a specific amount of calories each day. Indoor pets can easily gain weight with a heavy intake of calories. Consult with the vet to confirm how many calories your pet needs per day and wisely choose the best dog food for border collies.
Proteins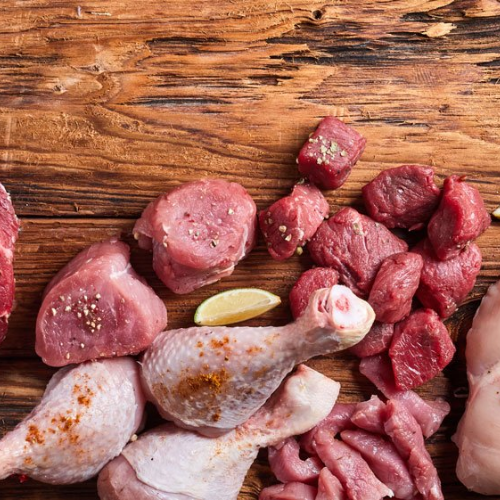 You know that protein-enriched food enhances the dog's health and grooms it with proper physique and body. The 40-50% protein food package is ideal for outdoor collies. For indoor collies, a little amount of protein is sufficient. For those who don't know its importance, protein offers amino acids that the body uses to develop the muscles.
Joint Health
Active dogs are more likely to have joint problems as they age, and they are in a lot of pain. Foods containing glucosamine and chondroitin are excellent for preventing joint difficulties in their last years since they keep the joints healthy and fresh.
Customers Remarks
Pick a commodity from a well-known brand, as I recommend. Dog food is a sensitive item; therefore, before buying it, make sure to read the comments about it. It will assist you in making a buying decision.
Five Best Dog Foods for Border Collies
Taste of the Wild Premium Dry Food
Here is the first product that is my favorite due to multiple reasons. I have been using this food for my collie that is allergic to chicken and beef. Salmon and ocean fish meal enhance its taste and make it well-balanced food.
It's easily digestible because of special ingredients and improves the immune system. Vitamins and minerals from fruits make it excellent for a dog's skin and coat. 
Why is this item good for sensitive dogs? Because it doesn't contain grains, eggs, or any other ingredient that takes time in digestion. This antioxidant formula is good in taste with its economical price. I ordered this product in 2019 by Amazon, and till now, I have used dozens of packs for my collies. The item was received according to schedule without any damage. Use it for all dogs, especially those who have allergy symptoms. 
---
Canidae All Life Stages Dry Food
If you have not tried any dog food, it's the best one to consider because Canidae is ideal for puppies, adults, and aged dogs. The 44-lb bag contains different ingredients such as chicken, lamb, and turkey.
Around 20-24% protein is included in the pack. The recipe also includes probiotics, which are added after processing to avoid being harmed by heat and make them more easily digestible.
The fat quantity is only 14%, and salmon oil, flaxseed, and chicken fat offer good energy and make the coat shiny and silky. Most folks complain about receiving expired food. My personal experience with Amazon is brilliant, and I have not received any expired packages. Maybe in some cases, it happens, but overall delivery time is according to commitment.
---
Purina Pro Plan Adult Dry Dog Food
Why not Purina pro plan if you are buying food for adult or old-aged canines. Purina is a well-known brand for making quality products, and due to its high-quality formula, there's no other way to add it to the list of best dog food for border collies. Remember, it comes in three flavors, and we're discussing salmon & rice flavor. 
Check: Best Washable Dog Pee Pads
The food is awesome because of crunchy kibble and tender shattered pieces that make it tasty, along with natural ingredients like salmon, fish meal, and wholesome grains. The manufacturers have added different minerals and vitamins, making it a completely balanced diet, especially for adult dogs.
---
Orijen Senior Dry Dog Food
The prominent aspect of this product is that it's available in different sizes. Purina pro is formulated for adults, whereas Orijen canine food is introduced for old and senior dogs.
It's composed of highly effective nutrition that boosts an aged collies' energy level. It's made up of meat, fish, and many other healthy ingredients.
If your companion has been suffering from any allergy or poor digestion for a long time, use this, and you will notice the difference in a month. The notable thing is that it doesn't include grains or any cheap fillers and contains every mineral and vitamin necessary at old age.
---
Natural Balance Limited Ingredient Diet
Here is my last product that is affordable and made with simple ingredients. It's an excellent product for pups with sensitive stomachs. An active collie needs carbohydrates and protein-enriched food for its muscles, and that's what it offers. All ingredients give a boost to dogs' health, and this food is formulated for all age dogs. 
---
Frequently Asked Questions
How can I keep the dog's interest in food?
From time to time, changes in the food increase its interest in food. When dogs eat the same meal for an extended period of time, they lose interest. Change the food after one or two weeks to keep its interest. 
Can I add eggs to dog food? 
Yes, you can add because eggs are a great source of proteins and are extremely safe for dogs. It's advised to consult with a veterinarian before using eggs in the food. 
When do collies reach full maturity?
It depends upon the owner and their behavior. My collies settle down after four to five years, and many owners say their collies are still acting like six months pup even at the age of 12 years. 
Conclusion
Here is all about the collies' food and I hope you'll be able to choose the suitable product for your dog. Remember, dog food helps your dog enhance its energy level and activity level. After using balanced nutrition, you'll be surprised to see its results. Below are my two best dog food for border collies:
Taste of the Wild Premium Dry Food
Purina Pro Plan Adult Dry Dog Food