Kidneys are responsible for urine formation then it is stored in the urinary bladder, and removed from the body via the urethra tube. Urine eliminates extra water, dissolved protein, and waste from the body's minerals.
Crystals are microscopic particles that can develop in the urinary tract of your cat. They can cause many urinary problems like frequent urination, less urination, blood in urine, etc. Your vet will perform a urinalysis to screen crystals in the cat's urine. Crystals are formed due to more waste in the urine. If the cat has a healthy urinary tract these crystals can easily pass out through urine in other cases they deposit in the urinary tract and cause a problem.
This condition can be extremely problematic for male cats because of the much smaller urethra than female cats. As it can cause life-threatening obstruction or failure to urinate.
Causes of crystals:
Nutritional unbalance
UTI Urinary tract infections.
Less intake of water.
Change in urine pH 
Medicines 
Excessive ammonium, magnesium, and phosphate minerals in the urine.
Dietary supplements
If crystals don't pass out, these can be joined together and form small sand-like grains. Continuous depositions of these crystals result in the formation of larger stones that can cause conflict. There are many factors due to which crystals form, so it is essential to feed your cat a nutritional and balanced diet according to her age. 
Symptoms of Urine crystals:
Signs of crystals in cats to be observed include:
Repeated use of litter boxes
Urinating outside the litter box  
Urine urgency 
Painful urination 
Excessive licking of the urethral region
Blood in urine 
Poor intake of food by cat   
Illness 
Please note, sometimes cats with crystals do not display any clinical symptoms.
Diagnosis of Crystals
If your cat has any of the symptoms mentioned above, it is safe to make an appointment with your veterinarian as soon as possible. Your vet will perform a physical examination and collect samples of urine to examine any abnormalities.
Depending on the severity, additional tests may be carried out to investigate whether there are other medical conditions that might be present.
Treatment:
During treatment production of more acidic as well as dilute urine is made possible. Canned medicated diets that will acidify the urine are preferable, even dry products are available for cats that do not like wet food. Medicines that really acidify the urine could be used if a cat needs to get a different type of diet. If there is an infection, antibiotics can be prescribed if needed. Your veterinarian will continue to monitor your cat's health until the crystals have been dissolved.
The Best Cat Food for treating the Urinary Crystals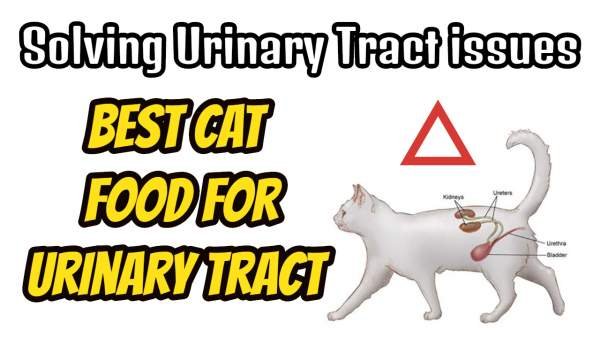 A complete and balanced wet diet encourages the production of dilute and slightly acidic urine. Good quality wet diets are effective for the avoidance of crystals formation. If your cat has high recurrence chances, a proper diet could be a smarter choice.
Because in some cases, crystals can lead to the formation of stones and can cause serious health issues. Appropriate cat food for the urinary tract can be helpful in rapid recovery and ease discomfort. The recurrence of crystal formation can also be prevented in the urinary tract by using good pet food. 
Selecting the right food for your cat is main the line of treatment so it is very essential to choose your cat food carefully. There are a lot of foods in the market that consists of the specific additives necessary to rebuild balanced pH levels of urine and a healthier urinary tract. There are many other types of foods like for senior cats, for sensitive stomach, and for hairball prevention and also What is the Best Wet Cat Food For Cats With Skin Allergies.
The Cat Food For Urinary Tract Crystals list:
This article will help you in the selection of appropriate food for your cat because we have enlisted some of the best quality food products for your pet in dealing with the cat with urinary tract crystals.
1. Purina Pro Plan Focus Urinary Tract Health Adult Wet and Dry Food
Product Description:
They offer your cat good quality wet cat food according to her needs with beef & chicken. Their recipe contains high-quality protein products, including organic beef and chicken. Every ingredient is specifically chosen for a particular purpose so that you can feel satisfied with the food you give to your cat.
This food is formulated to maintain the health of the urinary tract. It reduces urinary pH and consists of low nutritious magnesium. It keeps your cat engaged in eating because of its sweet flavor. Its tempting texture attracts and is loved by cats. This canned wet cat food is good for your cat's urinary health as this delicious wet cat food provides complete and balanced nutritious food.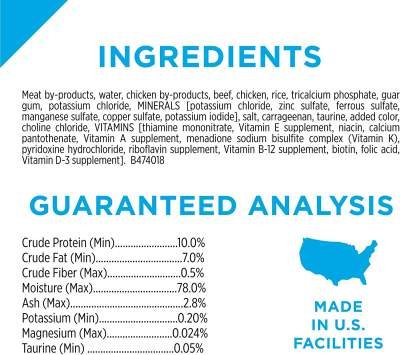 Pros:
Vet recommended
Liked by cat
Solved urinary problems
Highly recommended
Variety of flavors
Great product
Work great for UTI problems
Cons:
All cans were dented when arrived.
Small size can
2. Purina ONE Urinary Tract Health Formula Adult Cat Food
Product Description:
This pet food helps you to protect the health of your cat. By regularly feeding this delicious dry cat food you can keep your cat healthy. This food helps by reducing urinary pH and ensuring reduced magnesium content for cats with urinary tract health issues. Purina ONE pet food is prepared with real chicken for a great flavor. This dry cat food does not contain filler which ensures that all the components in the recipe do have a reason.
All ingredients are of high quality. This pet food consists of vital nutrients that encourage your cat with good health. Its crunchy kibble quality also helps to remove plaque from her teeth and whiten them. This pet food also contains omega 6 fatty acids make her skin healthy and soft coat that makes you happy and you will enjoy petting.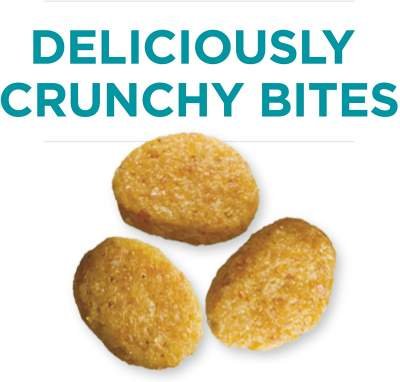 Pros:
Contain natural nutrients
Full of essential minerals and vitamin
Made with real meat
Different flavors
Highly recommended
Loved by cat
Reasonable price
Excellent food for cats with urinary tract problems
Best food for UTI
Cons:
Sometimes you need to add a mixture of wet food.
3. HILL'S PRESCRIPTION DIET c/d Multicare Urinary Care
Product Description:
Hill's nutrition experts & veterinarians have developed Prescription Diet. This multi-care clinical nutritional food is specially designed to promote your cat's urinary wellness. This c/d Multicare is a clinically tested diet that reduces the chances of recurrence of urinary problems by 89%. This food provides Urinary Care and promotes a healthy bladder with an accurate balance of essential nutrients. Minerals are added carefully as the excess of minerals may promote the formation of crystals in the urine and may lead to the formation of bladder stones.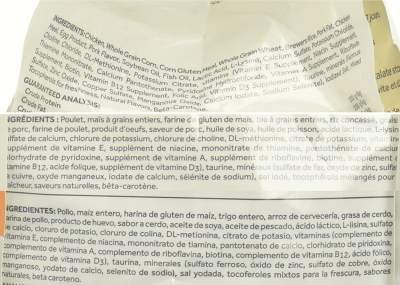 Pros:
Healthy cat food
Effective for UTI
Cats love this food
Highly recommended
Balanced diet
Full of necessary nutrients and minerals  
Good for fur
Cons:
Cats love this food but very expensive
4. Hill's Science Diet Dry Cat Food, Adult, Urinary & Hairball Control
Product Description:
Like all others, your cat also does not like hairballs. Hill's Science Diet encourages the health of the whole urinary tract i.e. kidneys to the bladder. This food helps to prevent hairball formation. This Hill's Science cat food is made of natural ingredients that consist of easily digestible natural fibers that reduce hairball problems very effectively. Real chicken provides your cat with high-quality protein required for muscle growth, as well as Omega-3 and Omega-6 fatty acids for skin and hair nourishment.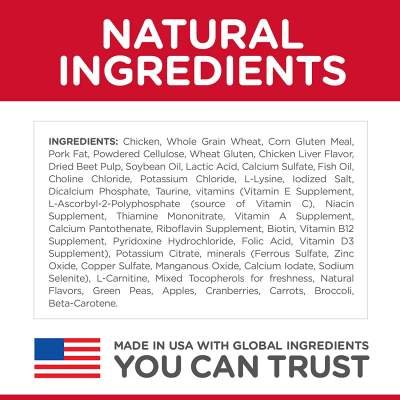 Pros:
Good quality product
Reduced hairballs
Good for urinary tract health
Good choice if your cat keeps vomiting
Recommended for good urinary tract health
Cats love the food's taste
Low magnesium content
5. Veterinary Diets Purina Feline UR Urinary Tract Dry Cat Food 6 lb Bag
Product Description:
Purina Veterinary Diets UR ST-OX (Urinary) Feline Dry Formula is the best cat food that is specially structured by nutrition experts. This food promotes urine output and fluid intake of your cat that is very important for the health of your pet. It also provides additional taurine.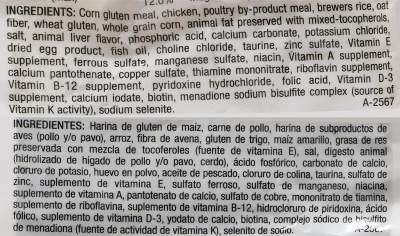 Pros:
Increased urine volume
Supplemented with taurine
It promotes water intake
Maintains urinary acidification
Highly recommended
Good for UTI
Promote the health of the cat
Loved by cats
You need to follow some additional steps to prevent the recurrence of crystals:
Give chicken broth with water as well because it will allow your pet to drink more. 
You should feed the cat with small amounts of meals frequently, as it is helpful in reducing urinary pH swings. 
Always give freshwater in different water dishes in multiple spots.
Try to reduce the discomfort to your cats by decreasing significant daily changes. 
It is good to provide numbers of litter boxes in quiet areas.
You can use a fountain as it catches up the curiosity of your pet. 
The foods mentioned above are much costly than normal pet food, however, these are the best options for your cat's life as they protect your pet from chronic, potentially fatal urinary issues and are comparatively less costly than having your cat repeatedly treated for urine crystals from the vet.
Always consult your veterinarian before you change your cat's diet and please ensure that this is actually what your beloved pet really requires.
What ingredient in cat food causes crystals in urine?
Cats eat the food which we provide them. But at times when the food we give causes them harm. So double check the ingredients before giving food to them. Food rich in calcium, magnesium, and phosphorus can cause stone in a cat. A restricted amount of magnesium, phosphorus, and calcium is permissible.
How long does it take for struvite crystals to dissolve in cats?
Certain stones that are formed in a cat get dissolved easily. However few stones remain persistent. Dissolving them would be challenging. It might take 6 to 8 weeks and some need a vet consultation.
How do I stop my cats urinary blockage?
Cats often face urinary blockage. Treat the cat with an adequate amount of water. Try different methods of feeding him with water. Let him feed water from a fountain or running tap instead of a bowl. This could at times tend the cat to drink more water.
Conclusion:
For the better and comfortable living of your cat, you must look for good and healthy food for your pet. So if you are looking for Best Cat Food For Urinary Tract Crystals then our personally tested products are here which you can buy with trust!!